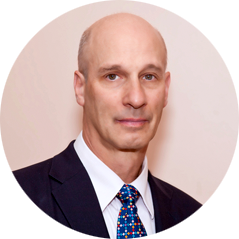 Dr. Steven Konstadt
Dr. Steven Konstadt is the Chair of the Department of Anesthesiology at Maimonides Medical Center and a Managing Partner of AABP. He obtained a B.S. from Columbia University and his M.D. from Yale University. Dr. Konstadt completed his residency in Anesthesia at Massachusetts General Hospital and he also became the Chief Cardiothoracic Anesthesia Fellow at Mount Sinai Hospital. In addition, he is double boarded in Perioperative Echocardiography and Anesthesiology. Dr. Konstadt returned to Columbia University to earn an MBA that focused on Management, Finance, and Turnarounds. Using the skills learned at Columbia Business School, as Chairman and as a Managing Partner of AABP, Dr. Konstadt has orchestrated a complete turnaround of the Department of Anesthesiology at both Maimonides and AABP. Under his leadership AABP dramatically improved its patient safety record, its patient satisfaction scores, its operational efficiency and proceduralist/surgeon satisfaction. The Department has dramatically increased its revenue, allowing AABP to recruit and retain high quality MD's. Dr. Konstadt's clinical expertise is Cardiothoracic Anesthesiology and Transesophageal Echocardiography. He has written numerous peer-reviewed publications and has co-authored and edited several textbooks pertaining to anesthesia and cardiac anesthesia, including the first interactive multimedia TEE Atlas and Textbook. He has organized many scientific programs and has served as President of the Society of Cardiovascular Anesthesiologists.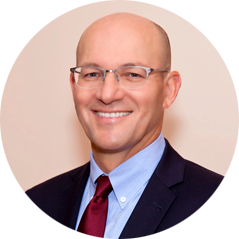 Dr. Mark Kronenfeld
Mark Kronenfeld, M.D. is Vice Chairman of Anesthesiology and Medical Director of Perioperative Services at Maimonides Medical Center, a large tertiary care academic medical center in New York. He also serves as the Director of Anesthesiology at The Brooklyn Surgery Center, a new state of the art nine-room ambulatory surgery center in Brooklyn, New York.
Dr. Kronenfeld has actively participated in residency education and clinical research both at Maimonides and in his previous hospital practices, and is a Managing Partner of AABP.
Dr. Kronenfeld has extensive experience in healthcare related finance and investing. He founded Ridgemark Capital Management, a healthcare-focused hedge fund that invested in public and private healthcare and biomedical companies. He served as the Managing Partner and Portfolio Manager of Ridgemark from April 2001 to December 2008.
Dr. Kronenfeld has also founded and/or managed various consulting and investment companies focused on healthcare, operational efficiencies and medical technologies and has served on and chaired multiple leadership committees for various medical centers. He sits on various advisory boards and as a member of the Board of Directors of various healthcare companies.
Previously, Dr. Kronenfeld taught and practiced adult and pediatric cardiac anesthesia at NYU, was the Director of Cardiac Anesthesiology at Hackensack University Medical Center and founded and served as President of GMS Anesthesia Associates, a private medical practice.
Dr. Kronenfeld received his MD degree and completed his residency in Anesthesiology at the University of California, San Diego School of Medicine and completed a fellowship in adult and pediatric Cardiothoracic Anesthesiology at New York University Medical Center. While an Assistant Professor and Attending Cardiac Anesthesiologist at NYU, Dr. Kronenfeld received and completed a Kellogg-sponsored Fellowship in Heath Care Management for Future Leaders in Health Care at NYU's Graduate School of Management.